Tulip Canadian Liberator
In 1945, Canadian forces played an integral part in the liberation of Europe at the end of World War II. Spring 2020 marks 75 years of European Liberation and Florissa is proud to be supporting our veterans.
Our goal is to raise awareness, pay respect and honour the men, women and families that contributed. We have chosen the Tulips 'Canadian Liberator' and 'Strong Love' with the goal to have as many bulbs planted this fall to create a striking visual display in spring 2020. Decorate gardens and green spaces large and small, from coast to coast to honour and celebrate 75 years of European Liberation.
Thank you everyone who participated in planting bulbs in the fall.
The bulb shop is now closed for the season.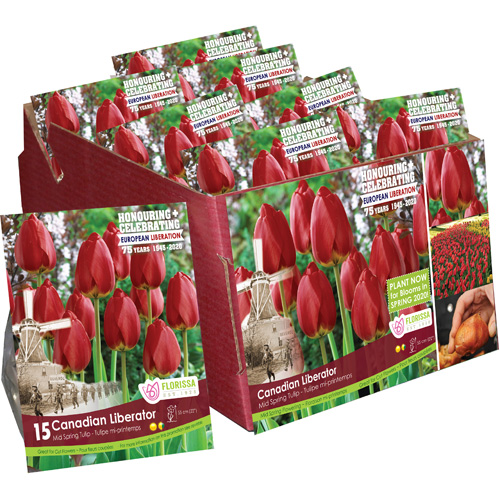 Gardeners & Landscapers
Ideal for flower bulb plantings in garden flower beds and borders and containers.
*Ordering is now closed for the season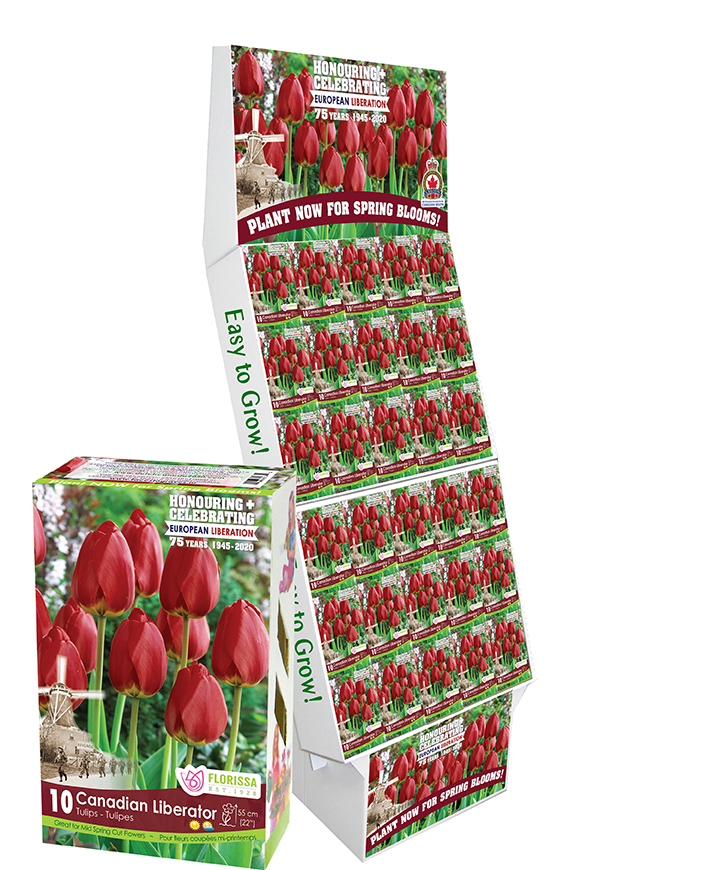 Corporate Sales & Promotions
Ideal for retail sales, promotions and give-aways.  Display merchandisers and custom branding using your company logo options!
*Ordering is now closed for the season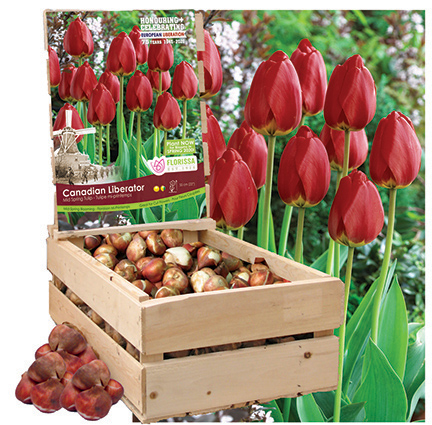 Decorate the Town
For personal and corporate sponsored plantings in public and private green spaces.
Recognition website listings and flowerbed sign options.
*Ordering is now closed for the season